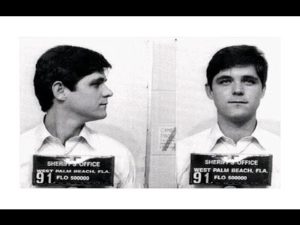 On Dec 11 1991, William Kennedy Smith was acquitted of rape after a trial in Palm Beach, Florida. Smith was represented by defense attorney Roy Black, who pulled no punches in his questioning of the accuser, Patricia Bowman, and her friend Ann Mercer.
The incident began on the evening of March 29, 1991, when Smith, 30 years old, went to the Au Bar in Palm Beach, Florida, with his uncle, Senator Ted Kennedy, and his cousin Patrick J. Kennedy. Smith met Patricia Bowman, a 29, and her friend Anne Mercer at the bar. The five then went to a nearby house owned by the Kennedy family. When Smith and Bowman went outside for a walk along the beach, Bowman alleged that Smith raped her; Smith testified that they had consensual sex.
In the first excerpt, prosecutor Moira Lasch asks Patricia Bowman to describe the alleged rape. Bowman is then cross-examined by Roy Black. The second excerpt is from Black's  cross-examination of Anne Mercer. In the third clip, Black questions Senator Ted Kennedy. The final clip is Moira Lasch cross-examining William Kennedy Smith.