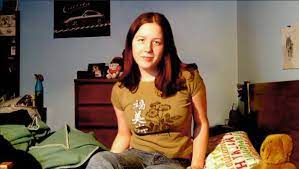 On November 13, 2004, the charred body of teacher's aide Lauri Waterman, 48, was found on the back seat of her minivan on a remote area on Prince of Wales Island, Alaska. Her body had been beaten, and police concluded the death was a murder.
The perpetrators, as police soon discovered, were two young men, Brian Rodel and Jason Arrent, who were both in sexual relationships with Lauri's daughter Rachelle, 16. An honor student and a champion volleyball player in the small town of Craig, Alaska, Rachelle had a blog called "My Crappy Life" in which she wrote about how her mother was ruining her life by complaining about her clothes, her weight, her boyfriends and her recent interest in Wicca.
The morning after the murder, Rachelle's teachers found her demeanor not normal for someone whose mother was missing. Brian and Jason both testified that Rachelle had often complained to them about her mother's abuses, telling them she wanted her mother dead. After a mistrial, Rachelle was found guilty of criminally negligent homicide in July 2011, and sentenced to three years in prison. She was released in 2014.
This episode contains testimony from four of Rachelle's school friends about Rachelle's demeanor on the day of her mother's death: Katrina Nelson, Kelly Carlson, Amanda Vosloh, Stefanie Claus.