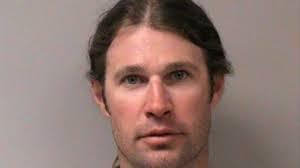 In October 2017, Erik Sackett, 39, of Vernon County, Wisconsin, began dating single mom Erin Somvilai, who had a history of depression, drug use, and mental illness (she'd already attempted suicide three times). Erin was in love with Erik, but he was mainly interested in sex, and in February 2018, he got involved with another woman. He tried to distance himself from Erin, even though he continued to have sex with her. Erin was distraught, and her life began to spiral downwards.
On June 3 2018, Erin visited Erik and left him a bottle of brandy, a photo and a note. She returned again later that day, only to find Erik in bed with his new girlfriend. Upset, she left and began texting Erik and threatening to kill herself. Erik went to find her and took her to Runge Hollow Lake to calm her down, and the two of them went swimming. After Erik left her, Erin went missing, and police began searching the area. Erin's body was found in her car in Runge Hollow Lake in Vernon County, Wisconsin, near his Erik's cabin.
Erik Sackett was the main suspect in Erin's death but his attorney Christopher Zachar raised the possibility that Erin committed suicide (the doctor who performed the autopsy said he couldn't it rule out). Zachar also told jurors of another suspect looked at by police–Dr. David Onsrud, a physician who employed Erin to take care of his son. Onsrud admitted that he paid roughly $15,000 for Erin to tie him up as part of a fetish.
Sackett was acquitted of the crime. Erin Somvilai's death remains undetermined.