ALL PREVIOUS EPISODES AVAILABLE AT FORENSIC TRANSMISSIONS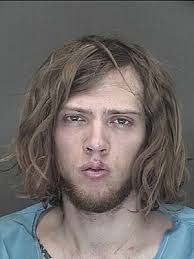 On June 7, 2016, in Green Bay, Wisconsin, after a fight with his dad, Jacob Cayer, 30, broke into the home of his ex-girlfriend, Sabrina Teague, 25, hid in the bathroom, then stabbed Sabrina's mother, Heesun "Sunny" Teague, 63. He then lay in wait for Sabrina to return home with her new boyfriend, Joel Kennedy. When they returned, Cayer stabbed Sabrina then chased Joel to the garage, where he was stabbed. Joel then hit Cayer in the head with a shovel, ran back in the house and called 911 from a bedroom. Joel Kennedy survived; Sabrina and Sunny did not.
A police dog found Cayer hiding in the tall grass near the Teague home, and police found a backpack with zip ties, knives, rope, duct tape, gloves and a hammer near a bicycle in the yard. The motive for the killings was unclear, and Cayer's mental health was called into question. In fact, it was four more years before he was found competent to stand trial. Last November, a judge ordered Cayer to a mental health institution and to take medication against his objections. During that hearing, a forensic psychiatrist testified that she didn't believe Cayer understood the seriousness of the case since he seemed "gleeful" when he talked about it. In a recorded confession to investigators following the murders, Cayer admitted to being in a "wave of hell" before attacking Sabrina in her home. He said she was blackmailing his family. During direct questioning on the stand, he seems rambling and barely coherent.
A jury found Cayer guilty but not criminally responsible due to mental illness (formerly "not guilty by reason of insanity"). He was sent to a forensic psychiatric hospital "until competency is restored."