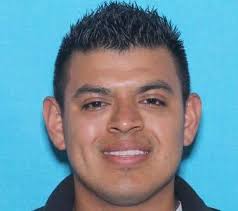 On July 24, 2016, Edwin Lara, a public safety officer at Central Oregon Community College, beat 23-year-old Kaylee Sawyer to death during his work shift. The following day, he found a second victim.  19-year-old Aundreah Elizabeth Maes, 19, was sitting in her car in  the parking lot of a Ross store, when Lara pointed his gun at her, opened the passenger door, got into the back seat and demanded she drive him to California.
 He ordered Maes to stop at a hotel at 11:39 p.m that night, where he took a room, handcuffed Maes to the bathroom door, took a shower and then forced her into bed. He made her swallow two sleeping pills and crawled in beside her. Maes prevented him from raping her by lying that she had a sexually transmitted disease.
 Lara forced Maes back into the car at 1:26 a.m., and they drove around until 5 a.m., when they stopped at a Super 8 motel in Yreka. Outside the motel, Lara walked with Maes toward a 73-year-old motorist sitting in a parked car and shot him in the abdomen when he wouldn't give up his vehicle. He then took his victim to  a nearby gas station, where he stole a car from a 76-year-old woman and her two teenage grandsons.
At 6:40 a.m. on July 26, 2016, he called 911 and said he was wanted for murder. He was arrested a short time later, armed and wearing a bulletproof vest. This episode contains audio of: Lara's 911 call turning himself in, a police interview with his wife while he was on the run, and his police interrogation after the arrest.