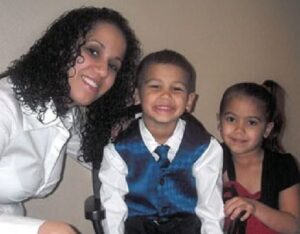 Kevin Dredden and Yessenia Suarez both worked at American K9 in Lake Mary, Florida, a military dog-training company. Although both were married with children, both were having marital problems and in early 2013, began to confide in each other. When they were both scheduled to go on a business trip to Alabama in October 2013, Kevin and Yessenia, 28, began an affair. When they returned to Deltona, they planned to get together at a hotel along the I-4 corridor but Kevin called off the meeting because he was worried his wife would notice the money for the hotel room missing from their account.
Meanwhile, Yessenia's husband, Luis Toledo, 38, was suspicious that his wife was having an affair when she started talking about divorce. He installed spyware on her phone, saw the messages from Dredden, and showed up at American K9 on Oct. 22, 2013, and started yelling at Suarez. Kevin said it seemed things were getting out of hand, so he walked over to try and calm things, but this made Luis, a high-ranking member of the Latin Kings, even angrier, so Kevin left. He called Yessenia later that night to see if she was alright, and he said she sounded stressed and her speech was slurred.  He got a text from Yessenia's phone about six hours later, but police claim the text was sent by Luis Toledo after killing his wife and their two children, Thalia, 9, and Michael, 8. Their bodies have never been found.
The jury trial took place in St. Augustine, Florida in November 2018 in front of Judge Raul Zambrano. This episode features the state's attorney questioning Kevin Dredden about his affair with Yessenia.