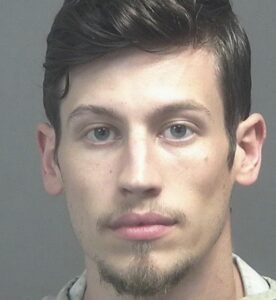 Sean Foley, 26, didn't like the fact that his girlfriend, Miranda Goddard, 25, was very close to her stepdad, Jimmy Shelton, who had–as Shelton had admitted–abused and molested her when she was a child. Miranda's response to the abuse was complicated. From the time she turned 18, she began asking her stepdad for money in exchange for sexual favors. Miranda had got used to using her body to make a living–she worked as a stripper and also appeared in home-made porn. Sean  didn't believe the sex between them was fully consensual.
On August 28, 2018, after a day of drinking, smoking pot and hanging out at the family home in Blount County, Tennessee, Miranda got Jimmy to apologize for raping and molesting her when she was a child. Sean, overhearing the conversation, began to record it on his cell phone. Later that evening, Sean noticed that Jimmy was sitting on the porch with Miranda, and they were talking about how Jimmy wanted to pay to watch Miranda having sex with other people, and if she let him, he'd buy her a car. At one point, Jimmy grabbed Miranda and pulled him on to his lap. Sean said Miranda looked very uncomfortable but Jimmy wouldn't let her go. He loaded a gun, but waited 20 minutes before confronting Jimmy with a gun. On tape, Sean says, "You fuck with her again, and I will fucking drop you." He then said that Jimmy came towards him, and in response, Sean shot him multiple times.
Sean Foley was found not guilty of murder and sentenced to five years and six months in prison after pleading guilty to manslaughter, a Class C felony. This episode contains trial testimony from Miranda Goddard, followed by the testimony of Sean Foley.