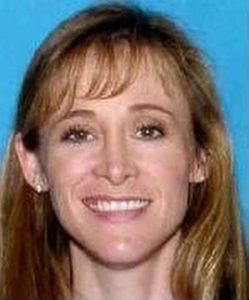 When Paige Birgfeld went missing from her home in Grand Valley, Colorado on June 28 2007, police were faced with a baffling number of suspects. The 34-year-old twice-divorced mother-of-three was also known as "Carrie." She had worked as a stripper in Las Vegas in the past, and currently owned  an escort agency called Models, Inc. She advertised on Craigslist, among other locations, sometimes answering her business cellphone pretending to be a secretary in an attempt to convince men she had several women available. Sometimes she did, but often it was just Paige. It took police seven years to comb through the alibis of the various suspects in the case, on of whom was her neighbor, Joseph Carruth, who testifies here.
Carruth explains that he met Birgfeld at a pool party that she had for her son's soccer team, on which Carruth's son also played. Carruth admits that he was attracted to Birgfeld and called her that night and asked for a date, but she politely turned him down. A couple of months later, Carruth called an escort service for a massage, and recognized Birgfeld when "Carrie" arrived. Birgfeld later told her ex-husband, with whom she was in the process of reuniting, that she didn't recognize Carruth at first, but he recognized her.
Carruth told investigators she asked him to consider "dancing for her at bachelorette parties," and he said he would think about it. The two played phone-tag the following day, which was the day Birgfeld disappeared. Eventually, another of her clients, 63-year-old Lester Jones, was convicted of her murder.
Listen to the calm, placid, polite voice of the judge in the case, Brian Flynn. Also of note is Kara Smith, Lester Jones's young defense attorney who tries to make Carruth into a viable suspect, and, in his defense, the unruffled D.A., Dan Rubinstein.
Listen to Carruth's testimony here.
Learn more about the case here.