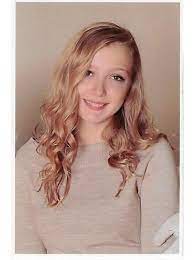 This episode contains testimony from the trial of Andy McCauley for the murder of his girlfriend's 15-year-old daughter, Riley Crossman. The crime took place in Berkeley Springs, West Virginia, a small working-class community blighted by Opiods and other drugs. Riley and her boyfriend, Hayden, always stayed in close contact by text and social media, even "sleeping together" at night on Facetime. On the night of May 7, 2019, at 11:01 p.m., Riley was in bed when something disturbing happened. She sent Hayden a text that said, "Andy's in my room and I'm scared," but Hayden had fallen asleep.
Riley's dead body was found May 16 by Tuscarora Pike in Berkeley County, West Virginia. There was drywall compound all over her body and on foliage around her. Several contractor-weight trash bags were also found with the body. Contractor Andy McCauley, 43, a man with several prior felonies, was partner of Riley's waitress mother Chantel. He denied involvement in the murder, but his alibi for the night of Riley's death collapsed under scrunity. McCauley was convicted in November 2021 and sentenced to life without parole.
This episode contains trial testimony from Andy's ex-girlfriend Denise, his mother Brenda, and his nephew, Christopher.