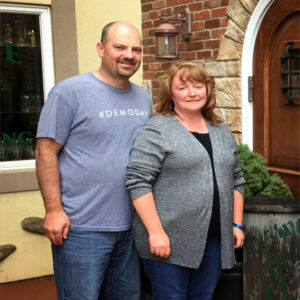 This episode contains the long, grueling interrogation of Cat Mellender, 21, the girlfriend of 23-year-old Chandler Halderson. As she testified at trial in January 2022, Cat had always believed that Chandler was a recent college graduate who worked for an insurance company, volunteered as a rescue scuba diver, and was had recently been offered a job in Florida with SpaceX. But when Chandler's parents, Bart and Krista Halderson, went missing in July 2021, his web of lies came undone.
Chandler had not graduated from college, did not have a job, and was not going to Florida. His father was getting suspicious, and making a lot of phone calls. Chandler knew he was sunk. But instead of confessing, he shot his parents to death, carved up their bodies, tried to burn them in the fireplace, and kept them in the ice chest before dumping them on Cat's mother's property. Evidence of the double murder was described during the trial: an eager flock of vultures hovering over the woods, and the smell of what one neighbor assumed was pork on a barbecue.
Chandler Halderson was found guilty of the two murders in March 2022, and was sentenced to life without parole.