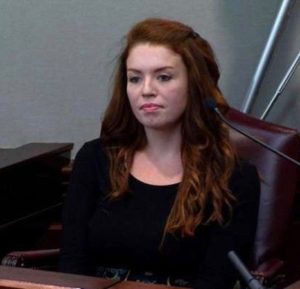 This episode contains the testimony of 21-year-old Jaynie Meadows during the trial of Harris, known as Ross, for the death of his 22-month-old son Cooper. On June 18 2014, 24-year old Harris took his son to a fast food restaurant to get breakfast, then drove to his office at Home Depot, leaving Cooper strapped into a rear-facing child seat in the back of his car instead of taking him to daycare.
It was a very hot day. Around noon, Harris went to lunch with some colleagues, then picked up some light bulbs and put them in his car. Video surveillance footage shows that he did not look in the back of the SUV. Seven hours later, when he was driving home from work, he discovered Cooper's dead body in the back of his car.
Child "hot car deaths" are not uncommon, and are generally considered to be tragic accidents–acts of negligence or, at worst, involuntary manslaughter. What made Harris's case different was the prosecution's argument that he killed his child deliberately because he wanted to live a carefree life. The State argued Harris was a sex addict who was visiting prostitutes and having affairs with multiple women. Harris's numerous girlfriends and lovers testified to this fact in court, and police witnesses showed that, on the day of Cooper's death, Harris had been sexting with at least six women, some of whom were under the age of consent. One of these women was Jaynie Meadows.
Jaynie is poised and confident as she recounts the course of her relationship with the persistent Harris, which took place mostly via text, phone, and chat apps. She testifies that she was an 18-year-old college student in 2013, when she first began engaging in online chats with Harris. Eventually, she says, she fell in love with him. "He told me he loved me every day," she says. The prosecutor asks her to read aloud a text from Harris: "If Cooper wasn't in the picture, I probably would have left my wife by now."
Under cross-examination, Meadows begins to lose her poise and grows increasingly impatient with the prolonged questioning, often glaring at the defense attorney. Harris was found guilty malice murder and felony murder charges, as well as sending sexual text messages to a teenage girl and sending her nude photos.