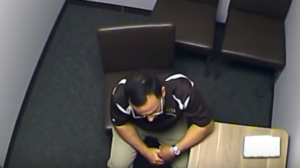 In the years leading up to his indictment for criminal sexual conduct and federal child pornography charges, sports medicine physician Larry Nassar fell under increasing suspicion. As the doctor for the USA Gymnastics team, Nassar had always been known as a well-connected and talented physician, but there had also been rumors about his unusual medical "procedures."
In 2014, Michigan State University launched a Title IX investigation into Nassar after a recent graduate reported that she had visited his clinic for hip pain, and he had massaged her breasts and vaginal area and had a visible erection. Nassar was interviewed for over two hours by campus police, who wanted to press charges, but the prosecutor denied the request, and the university closed the investigation in July 2014 after three months. It dismissed the woman's claim, concluding that she hadn't understood the "nuanced difference" between sexual assault and an appropriate medical procedure.
   In September 2015, Nassar abruptly "retired" from USA Gymnastics. This episode contains his next interview with campus police, in August 2016. "Has there been another complaint?" Nassar asks the detective, who confirms that another complaint has indeed been filed.
Nassar, who swings between bravado and fits of nerves, is an unimpressive figure. He admits that patients have questioned his "special technique," but he's brought his laptop with him, to show the detective his lectures on his "procedures". He says, "this is how I make my living, this is what I do. I have helped scores of people", but also says he's sorry that he missed signs that patients were uncomfortable. He fails to explain why he might have had an erection during his medical "procedures", other than to say, "If there was arousal it's, it's, it's you know what I mean? It would be because of, whatever, I don't know."
"Well, what do you mean, 'whatever'?" asks the detective.
"When you're a guy sometimes you get an erection," is all Nassar can say in reply.