At 8:15 a.m. on January 27, 2009, Loyta Sloley, 34,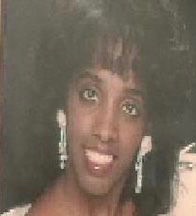 an Orlando hospital technician, calls in sick. Speaking quietly and in an odd tone of voice, she tells her supervisor that she's dropping off her son at school. Her supervisor knows Ms. Sloley is having trouble with her ex-boyfriend, James Clayton, and she calls 911 to say Sloley may have been kidnapped. The 911 dispatcher, Alan Ballard, does not enter the call into the system for 23 minutes, and when he does, it is as a "suspicious incident" rather than a kidnapping.
Around 8.45am, Ballard calls Ms. Sloley's father, who first says nothing is wrong. He then calls back to say Clayton was drunk that weekend and threatened to "kill them all." About 9:45 a.m., the dispatcher manages to reach Loyta Sloley, who confirms she's being held against her will. Ballard pressures her to give her location by saying the search is "taking up police resources." He adds, "You're going to be in some serious trouble if you don't cooperate." Sloley tells him she doesn't need help. Clayton then comes to the phone, and is chastised by Ballard. Then the line goes dead.
By 11:30 a.m., police had traced signals from Ms. Sloley's phone to a Marriott hotel, and learn that she and Clayton had checked in 2 1/2 hours earlier. When they knocked down the door to their room, they find Ms. Sloley dead from four gunshot wounds to the body, and Clayton dead from a single shot to the head. The 911 dispatcher, Alan Ballard, was dismissed from his job.