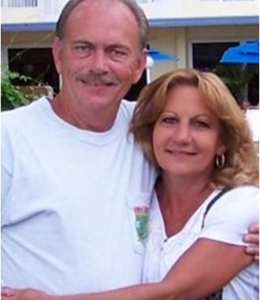 This episode contains the testimony of Joel Michael Guy Jr's three half-sisters, Angela Crane, Chandise Fink, and Rene Charles, and his two sisters, Michelle Tyler and Robin White.
 Everything seemed fine when the Guy family sat down together for 2016 Thanksgiving dinner at their home in Knoxville, Tennessee. However, one week later, the family's reclusive 28-year-old son Joel Jr. apparently stabbed and dismembered his parents, 61-year old Joel Guy Sr. and 55-year old Lisa Guy. He had planned to dissolve their remains in acid, but was injured during the murder of his father, and left the partially dissolved remains in the house as he left to take care of his injury. Before he got back, however, police performed a welfare check (since Lisa had failed to show up for work). In the family's home, they found a notebook detailing the plot in a backpack, along with two torsos and various dismembered limbs dissolving in plastic bins (described by prosecutors as a "diabolical stew of human remains") as well as the father's severed hands on the floor, and the mother's head in a pot on the stove.
Both parents were about to retire and to stop providing money to their son, who had never worked, and he would receive a $500,000 life insurance policy if both parents were dead or missing. The perpetrator had planned to frame his father for the crime. Guy was convicted Oct. 2 of two counts of first-degree premeditated murder and given five life sentences.