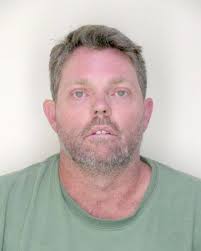 In this episode, Norma Jean Towers, of South Tampa, Florida, tells the jury that she was a regular at a met karaoke bar, where, in 2009, she met Michael Keetley, 49, a quiet, charming ice cream man. In 2010, she learned that Keetley had been shot four times and his ice cream truck robbed. He was left permanently disabled, and his injuries required surgery and therapy. He was forced to move back in with his parents and slept in a hospital bed in the dining room. He told a detective that "he wished every day that the people who did this would be brought to justice."
When he was well enough to leave the house, he and Norma Jean began dating, but according to Norma Jean, when the case languished and nobody was arrested, Keetley became intent on vigilante justice. She describes how Keetley once took her near the scene where he was shot and asked her to write down vehicle license plate numbers and descriptions. She was afraid, she said, she asked him not to do that again. She said they watched a television marathon of old movies by Charles Bronson on vigilante justice, like Death Wish. One day that fall, they went to a gun show, and he purchased a .45-caliber handgun.
Finally, on Thanksgiving Day 2010, Keetley was out for revenge. He fired at a group of men sitting on a stoop, killing brothers Juan and Sergio Guitron and injuring four others. But they were the wrong men. Keetley, 49, was tried on two counts of first-degree murder and four counts of attempted murder. The case ended in a mistrial. A retrial is set for July 2021.