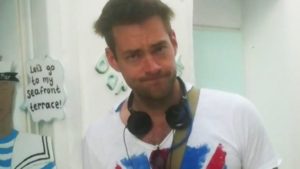 In November 2012, wealthy businessman Wayne Millard, 71, was found shot dead in his Ontario home. His son, Dellen, 30, a fun-loving party guy who inherited his father's multi-million dollar aviation business, was interviewed by the police about the incident. Although he seemed unusually emotionless during the interview, the death was ruled a suicide.
On May 6, 2013, Dellen Millard and his friend Mark Smich answered an ad placed by a man named Tim Bosma, 32, who wanted to sell his pickup truck. The three men went for a drive, and Bosma never returned. When his remains were found on an incinerator on Millard's farm. Millard and Smich were arrested, and on June 17, 2016, they were sentenced to life in prison. In 2017, the two men were also convicted of the murder of Laura Babcock, Dellen Millard's ex-girlfriend, who went missing in July 2012. Her body was never found.
Two years after Wayne Millard's death was ruled a suicide, Dellen Millard was charged with his father's murder.