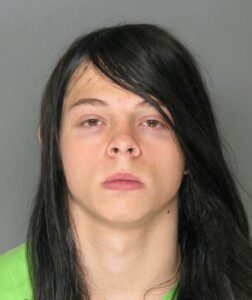 On Monday August 27, 2012, the first day of the a school year, 15-year old Robert Gladden Jr. pulled a gun from his pants and opened fire in the cafeteria of Perry Hall High School in Perry Hall, Maryland. He was quickly tackled and brought to the ground by a teacher, but not before shooting and seriously injuring another student, Daniel Borowy, who survived his injuries. After his arrest, Gladden was interviewed by Baltimore County police. In this interview, Gladden has a flat affect, mumbling and rambling in a voice whose depth belies his childish appearance. He is obviously in a state of severe depression, and has been for some time.
Gladden admits to being bullied and says the shooting was an attempt to commit suicide by cop.  He tells his questioners that he hoped this would be the last day of his life, and expresses admiration for the Columbine shooters. He says he took 21 shells with him to school that day because "I figured if I'm going to do it, I might as well kill a lot." He confesses that he's been struggling with unhappiness for years. "The first time I thought about killing myself, I was in fourth grade but I was so young, I figured I'd wait," he says, adding that he hopes to get the death penalty  "so I can just die."
The death penalty has been abolished in Maryland, but Gladden was charged as an adult, and Baltimore County Circuit Judge Robert E. Cahill Jr. went beyond state sentencing guidelines and gave him 35 years in prison.