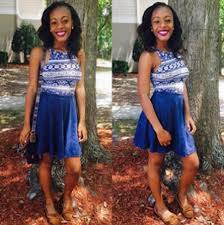 On July 28, 2014, Alexandria Chery, 16, an Olympia, Florida High School student, told her mother she was feeling well and wanted to stay home from school. Her mother, Haitian immigrant Rosalie Joseph, agreed. She tried to call Alex at various times during the day, but her daughter didn't pick up. When Joseph got him, her daughter was missing. She found blood in Alex's bedroom, along with bleach that appeared to be used to cover up the blood splatter.
Police investigators learned that Alex had told her friends and her older brother Fanzo that her stepfather Sanel Saint Simon, who had raised Alex since she was 5, had begun touching her inappropriately. Fanzo tried to be sure his stepfather was never alone with his sister. However, Saint Simon began entering Alex's room at night, when everyone was asleep. Her body was found near the Osceola-Polk county line a few days later with stab founds and skull fractures, and Saint-Simon was ultimately charged with first-degree murder. During the trial, Saint-Simon and Joseph testified through a court translator. Saint-Simon was sentenced to life without the possibility of parole.
In this episode, Alexandria's friends Alia Garrett and Dana Saint Clair describe how, during a FaceTime chat with Alex and their mutual friend Dana St. Clair, Sanel Saint Simon knocked on the door of Alex's room, and she asked them to stay on the line because she was afraid. After he left the room, Alex told her friends that her stepfather had "tried to touch my boob." Defense attorney Peter Schmer tries to ask Alia whether her stepfather had an erection, but Alia, confused and embarrassed, does not know what an erection is. Her honest response foils the attorney's line of questioning by showing that Alex and her friends are sexually innocent.